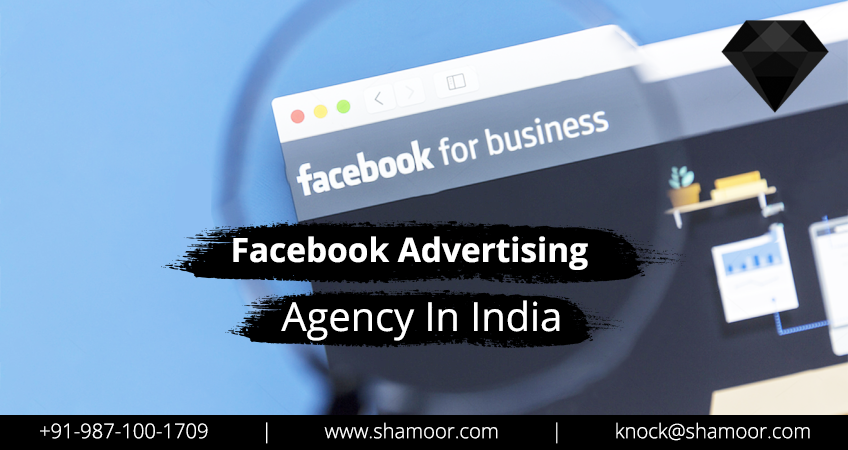 Facebook Advertising Agency in India
Facebook Advertising Agency in India
helps you
retain the clients/customer or gather new ones each day and build the loyalty of your brand.
First things first, let us discuss the meaning of Facebook Advertising.
In simple words, Facebook Advertising is the process of identifying the right audience, capturing their attention and engaging them positively to reach your business objectives. Facebook ads target users based on their location, demographic, and profile information.
Facebook has been recognised as the ideal platform to vastly extend your business reach. The main role of Facebook Advertising Agency is to choose the right audience and deliver the right message because it is important to know who is interested in your business. It turns out to be a wise decision to form a good relationship with a leading Facebook Marketing Agency in India. This is where the role of Shamoor comes into play.
Shamoor
is a leading
Facebook Marketing Agency in India
that
provides a 360-Degree holistic approach to marketing services, which truly covers all aspects of brand positioning, brand activation and brand awareness.
It is designed to stand out from the crowd and offer innovative Facebook advertising plans and solutions.
Shamoor is on track to engage with 4 mn+ Facebook traffic on daily basis. It creates a difference and builds the loyalty of your brand. Whether your business in small, medium or large, it helps you grow your customer base and get them to buy your product.
With their best-in-class Facebook advertising services, you can be sure of more likes and more visits on your business page. It also works towards the boost of conversion rates for the brand. Overall, you can make your growing business go viral with Shamoor.
Shamoor is an amalgamation of creativity, strategy, innovation and technology that you will adore. It is committed to create trends rather than follow them. It has definitely made a mark as the biggest Facebook Advertising Agency in India.