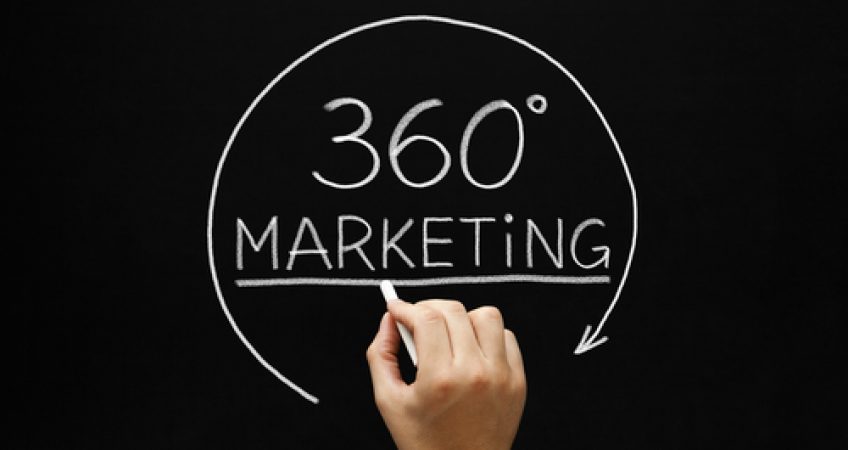 360 Degree Marketing Companies and What to Expect from Them
A 36O degree marketing company is where the company caters to end to end needs of the customer. Ranging from Print, Mail, Phone, Electronic media, Broadcast the company does it all for its clients. Such companies deliver a perfect mix of everything, all at one place from branding to managing/ organising an event to handling all social media platforms, Public Relations, design and handling the website of your company.
It becomes convenient for an emerging brand to hire a marketing company that is willing to take the responsibility of anything and everything, all under one roof.  One can expect a lot out of these companies and they have a deep rooted network and with years of experience one can always expect these companies to deliver according to your needs.
If you hire different agencies for different work, there might be confusion in the brief and you may have to deal with a lot of phone calls and end up in meetings throughout the day. With the concept of 360 degrees marketing company, you can easily give an account of what you expect out of the company and tell them about your reasonable goals and objectives which the marketing company can help you achieve through its network in a given time frame.
A 360 degree marketing company manages all the data, feedback, social media messages and notifications and even comes to the rescue of your company in case it lands up in any sort of a crisis. It acts as your PR and tells you what to do and what to say. It helps you to retain your existing customers and gain new ones.
A marketing company even has the facility of video production. You can brief them about the corporate video you might want for your company to tell people about what your company does the best. It is the responsibility of the marketing company to suggest you more ideas for the corporate video of your company.
All in all, a 360 degrees marketing company leaves no stone unturned to do what's the best for your company and you never know, it might just make your company Viral, for all the right things!
Source: Mehar kukreja